ShareTheCaregiving Inc. (STCG) is a not-for-profit organization and is registered with New York State, Department of Law, Charities Bureau.
On July 1, 2008, ShareTheCaregiving, Inc. put its 501(c)(3) into hibernation in order to go under the fiscal umbrella [501(c)(3)] of the National Center for Civic Innovation (aka The Fund for the City of New York.) NCCI provides us with needed fiscal and administrative management services so we can better focus on our mission.
ShareTheCaregiving Inc.(STCG) is also widely referred to as Share The Care™ (STC).
We envision a world where caregivers can find the support they need and those who help them can realize the impact their efforts have on the whole community.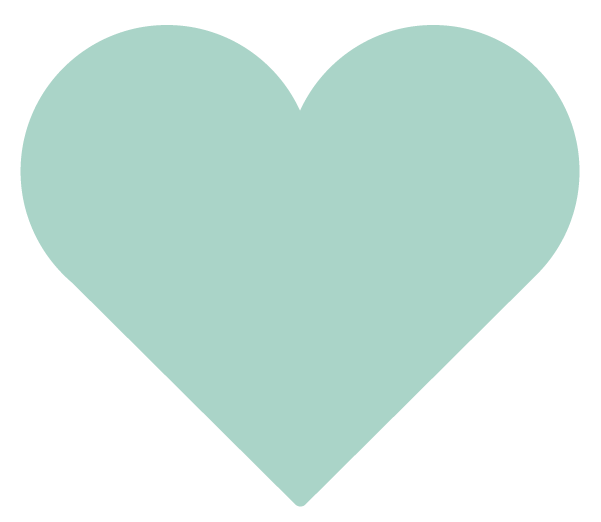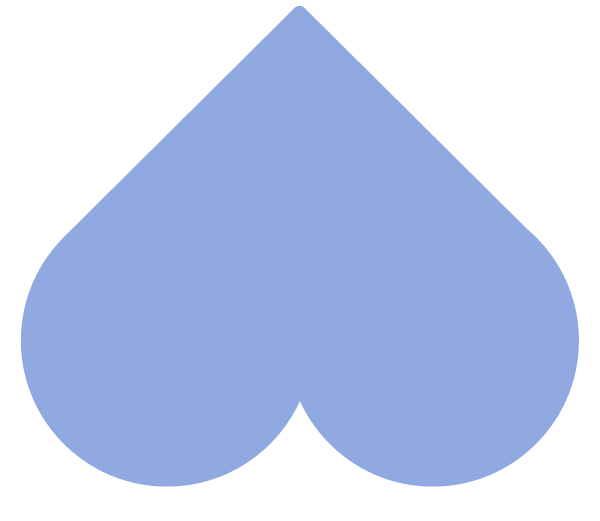 To offer you the guidebook, tools and educational information needed to reduce the stress, depression, isolation and economic hardship of caregiving.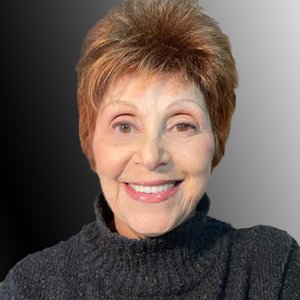 About Sheila
­Sheila Warnock, Co-author, Share The Care
Founder & CEO, ShareTheCaregiving, Inc.                                                                                                                                
Sheila never planned to be a pioneer in reinventing caregiving for the 21st century.  Yet after a series of personal caregiving experiences (solitary and group) she made the decision in 2003 to abandon her advertising career as a Consultant/Associate Creative Director to establish a non-profit organization currently operating under the fiscal umbrella of The National Center for Civic Innovation (501c3).
In 1984, Sheila became the sole, long distance caregiver for her elderly mother and an emotional crutch for her best friend, Susan, who was diagnosed with a rare terminal cancer.  By undertaking this dual role, at a time when there were no resources for caregivers, she truly experienced the tremendous burden caregivers have to endure.
By 1988, she needed to resort to a nursing home for her mom as she required 24/7 care and Sheila joined together with a group of 11 other women (mostly strangers to each other) who came together and stayed together for the next three and a half years to care for their mutual friend, Susan.  The contrast of caring for someone without support to the experience of sharing responsibilities with a group proved to Sheila that this new collaborative approach to caregiving was something of immeasurable value and needed to be shared with caregivers everywhere.
As a result, she and her co-author, Cappy Capossela, documented the systems used by the group in their book, Share The Care, How To Organize A Group To Care For Someone Who Is Seriously Ill, Simon & Schuster, 1995.  Their unique system guides friends, neighbors, co-workers, and acquaintances with the roadmap for creating and maintaining a "caregiving family" to support someone they know facing a health, aging, medical issue or any circumstance where support is needed and especially for people who live alone without family to help them.
Sheila and Cappy introduced the model, to health professionals at Sloan Kettering, cancer patients at M.D. Anderson Center in Houston as well as to students of social services at New York University.  They appeared on the TV Health Network and gave interviews for The Washington Post, Good Housekeeping, Modern Maturity and Parade Magazine.
In January of 2002, Sheila, tragically, had to form yet another caregiver group, this time for Cappy who was diagnosed with a brain tumor and died 10 months later. The result of this third personal experience led Sheila to establish the non-profit, build a comprehensive award-winning website: https://sharethecare.org  and revise and update Share The Care adding 50 pages of new information and ideas pioneered by Cappy's group and others around the country.  The second edition was cited by The Library Journal as "One of the Best Consumer Healthcare Books of 2004" and generated articles/mentions in: The Wall Street Journal, The New York Times, AARP Magazine and The Chicago Tribune.
Then Sheila put her total focus on teaching caregivers and found that they were too exhausted to attend anything. Determined to find a way around this challenge, she developed an accredited full-day training for health professionals and clergy ("Seeding Share The Care In Your Community" Program) so that they could introduce Share The Care to their patients and families in need of support. As a result, she has personally trained nearly 1,800 health professionals in 11 states and SW Ontario. Through her lectures, keynotes and workshops Sheila has personally reached thousands of professionals and caregivers in 16 states and Canada.  By encouraging use of the model by other programs, Sheila has helped millions who could not possibly be reached and supported by just one organization.
Over the last 25 years, Share The Care has guided the establishment of groups in all 50 states and 20 countries. The Share The Care model is now evidence-informed based on a research study featured in The Journal of Gerontological Social Work in 2016.  Sheila's work has garnered numerous awards including: L'Oréal Paris "Women of Worth" Honoree; a DAILY POINT OF LIGHT Honoree; a "Maggie Kuhn Award" and Good Housekeeping one of 50 over 50 Women who are changing the world and more. Most recently, she was honored as an AARP Purpose Prize Fellow.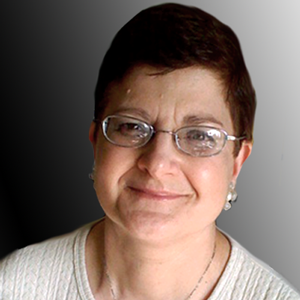 About Phyllis
Administrator / Board Secretary / Treasurer
After retiring from the advertising industry, Phyllis has devoted her time volunteering at Share The Care. For over a decade, she has efficiently handled the back-office work for this organization. She has also assumed the role of Secretary/Treasurer of ShareTheCaregiving, Inc.
Phyllis and her husband live in the Chelsea neighborhood of Manhattan. They are active members of their Co-op Board of Directors. She is also a committed member of her block association and other community groups.
About Betty
Office Manager

After leaving Oxford University Press Inc. where she managed the office of the CFO and the General Counsel, she found ShareTheCaregiving where her management and organizational skills were set to good use. Much of her career was in publishing where she wrote monthly columns for McGraw Hill's textile magazine. From a textile magazine her work life then transferred to the creative area of textile design and fabric manufacturing.
Later, years of working with the General Counsel of a TV and Radio company is now proving useful at Share The Care™ in the restructuring its systems and procedures. Living in a NORC (Naturally Occurring Retirement Community) has led to spreading the word about ShateTheCaregiving where the response has been amazing when issues about care giving invariably arise.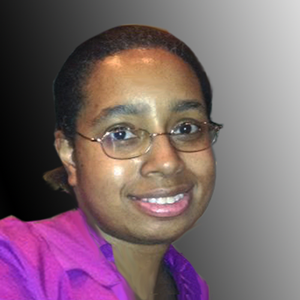 About Christie
Graphic Designer

After earning a Bachelor of Arts degree in Fine Arts at York College, CUNY, Christie Taylor began her career as a print production designer. Since then she has transitioned into email design, digital illustration and creative writing.
Having always been enamored by the dynamics of television storytelling, Ms. Taylor published an online magazine dedicated to one of her favorite television shows, "Moonlighting," which starred Bruce Willis and Cybill Shepherd. Creating "Moonlighting Strangers" was the perfect outlet to showcase Ms Taylor's artistic and written talents for a good cause. In 2005, the magazine was well received and credited as being the catalyst for ABC and Lionsgate's decision to produce and distribute "Moonlighting" on DVD. "Moonlighting Strangers" can still be found at: www.moonlighting21.com
While Ms. Taylor pursued her creative career, she experienced the complex emotionally stressful life of being a caregiver when her mother was diagnosed with the rare blood cancer Multiple Myeloma. Sadly in 2009 her mother lost her battle and in 2013 her aunt passed on from the same disease. This experience of loss has driven Ms. Taylor's interest to volunteer with Share The Care to help increase awareness for caregivers who are in need of support. 
In 2014, Ms. Taylor completed her original web series pilot entitled "F.P.I.: Film Private Eye". In 2020, the pilot was chosen as part of the Intergalactic Imagination Connoisseurs Film Festival: https://youtu.be/4f9jviTxbfk  In addition, her illustration portfolio can be found at: www.ceetaylorcreate.com
About Myron
Social Media
Hello,
I'm Myron! I am 23 years old residing in Beaverton, Oregon.
During my free time, I like walking outdoors, going to the gym, and watching sports, especially football and basketball.
I went to the University of Oregon where I graduated in 2021.
You can reach me at:  MyronShen@sharethecare.org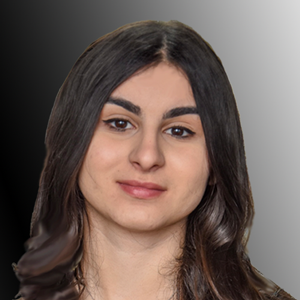 About Ella
Research
Hi! I'm Ella.
I'm from Brooklyn, New York. I am currently an undergraduate at Northeastern University, studying psychology and minoring in neuroscience.
I currently do research in affective and brain science, and enjoy understanding the "why" behind emotion and subjectivity. I think it is so crucial to understand not only how to help individuals, but also how to foster better caregiving skills in healthcare professions as well as everyday life!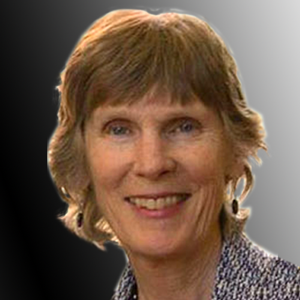 About Claire
Oregon
Claire Culbertson has been an enthusiastic supporter of Share The Care since 2002.
In her roles with the University of Wisconsin Comprehensive Cancer Center (UWCCC) and two Wisconsin Area Agencies on Aging (until she retired in 2014), Claire incorporated the Share The Care model in her outreach and education endeavors as a means of additional support for family caregivers.
During her time with the UWCCC, Claire was instrumental in the production of a video highlighting a Share The Care group that featured friends supporting a woman with breast cancer.  During this time, Claire met Sheila Warnock and later became Share The Care's first Volunteer Outreach Director at the start of the non-profit, ShareTheCaregiving, Inc.
Later, Claire shifted her employment to work with a statewide Area Agency on Aging (serving 70 Wisconsin counties).  During this time, she launched the first Share The Care Station Pilot Program, which provides guidance and support to form Share The Care groups.  Claire trained county Aging & Disability Resource Center staff along with other community agencies, as well as speaking at State conferences about the Model. As a result, fifteen Share The Care Stations were developed around the State, along with creating awareness of the Model's effectiveness.
In 2015, Claire and her husband retired and moved to Oregon where Claire's passion for providing resource information and support to family caregivers continues in her new community – through the local hospital's Volunteers-in-Action Program, the Aging in the Gorge Alliance (a grassroots advocacy organization), and through word-of-mouth for those in need.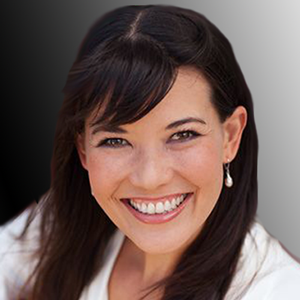 About Kimi
Hawaiian Islands
Kimi Morton lives in Honolulu, Hawaii as a business coach for digital entrepreneurs. Kimi is a proud Share The Care volunteer and has helped many families over the years to set up Share The Care groups to provide quality of life, not just for the patient, but for the entire family.
Kimi's experience with Share the Care began in 2002, when her mother-in-law, local artist Peggy Chun, was diagnosed with ALS. In 2003, Peggy's sister and best friend presented the Share The Care book to the family and soon after Peggy's group "Peg's Legs" was born. Kimi developed and managed this group of volunteers that grew to include over 100 participants over the 5 plus years of Peggy's illness. Kimi served as a leader for "Peg's Legs" while simultaneously running Peggy's art business, and raising a family.
Peggy captured the "spirit of aloha" in her paintings and thrived on sharing her love of the islands (and life!) with the world. Even through her six-year battle with ALS, Peggy continued, with the help of her Share The Care™ group, to live a full and creative life, inspiring those around her with her courage, passion, and sense of humor in the face of adversity. (See Video and Q & A with Kimi on the Health Professionals page on this website)
Because of this profound experience, Kimi's passion for helping and supporting other families facing similar challenges continues. She has worked closely with The Muscular Dystrophy of Hawaii, the local MDA ALS Support group, the ALS Association, ALS Therapy Development Institute, and ALS Ohana. Kimi has assisted many families in developing their own Share The Care™ groups and is invited regularly to speak about the model and her experiences with Peg's Legs.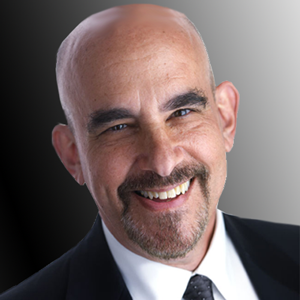 About Steve
Board Chairman

Three-time Emmy Award winner Steve Lance is the co-author of "The Little Blue Book of Advertising," "The Little Blue Book of Marketing" and "Breakthrough!"  He is a partner in PS Insights—a branding and marketing resource that helps companies and individuals recapture their marketing mojo!
In a distinguished career in advertising, Steve was creative director of NBC, Della Femina, Travisano and Backer & Spielvogel. His work in television and cable includes writing all the copy for every division of Discovery Communications their first ten years. He also conceived the format for The More You Know and wrote the first 17 spots for that campaign.
Steve has been a member of the Board of Directors of The Copy Club of New York; a guest lecturer on promotion and advertising at universities, clients and advertising clubs across America; a guest professor at the University of Connecticut and Purchase College; and author of "The 49th Annual of Advertising, Editorial & Television Art and Design."  He's the proud father of two sons and volunteers for Habitat For Humanity and Project Return.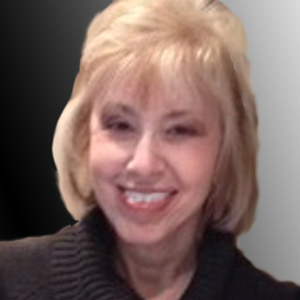 About Arlene
Arlene spent 30 years working for key executives in high profile corporations from the advertising industry to the publishing world before transitioning into a whole new career in 2012.
Arlene now puts her enthusiasm and skills to work as a Talent Agent (Northeast Region) for BiCoastal Productions where she books artists into venues throughout her territory.  She negotiates and liaises performance contract terms between the artist, the venues, buyers and promoters.
During her 16 years in Creative Services and Account Management at the McCann-Erickson advertising agency, Arlene worked on many of their well-known accounts such as Coca-Cola, L'Oreal, The Miller Brewing Company, and The New York Racing Association.
Arlene left McCann-Erickson to try the client side, moving to RJR Nabisco where she began her career in event marketing. She eventually moved to a position at Millsport, Inc. where she assisted in coordinating promotional events for such major clients as Visa, Pepsi-Cola, Reebok, and American Airlines
She also served as Assistant to the President/Event Coordinator for Oxford University Press where she was responsible for the planning and execution of the company's numerous corporate events that brought together management personnel from many of Oxford's overseas offices. She was also responsible for the management of Oxford book-related events.
Arlene is an active volunteer for the New York Blood Center organizing blood drives at various venues. Prior to joining the board of directors of ShareTheCaregiving, Inc., Arlene was an active participant on the Events Committee and instrumental in pulling together the suppliers and locations needed for the organization's first awareness event.
An avid theater-goer, she has been a strong supporter of Broadway Cares, as well as PBS and The Central Park Conservancy.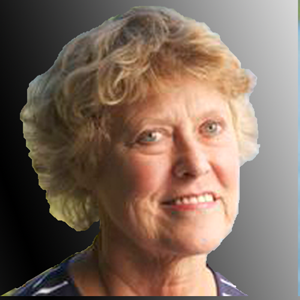 About Eileen
Eileen has worked in the advertising industry for more than 25 years, first as a Producer of TV commercials for ad agencies McCann-Erickson and Doyle, Dane, Bernbach, and currently as a partner and Executive Producer for Mathew Brady Films in New York.
She and her husband, director Mathew Brady, produce TV commercials for clients like M&M Mars, Smirnoff, Subway Foods, Hershey, Seven-Up and Jack-in-the-Box, specializing in up-close food photography.
Eileen has served as a volunteer at Hutzel Hospital in Detroit, where she was responsible for reinstating their Pediatric Volunteer program. In New York City, she volunteered at Bellevue Hospital's Pediatric Ward, working primarily with infants born addicted to drugs, and with HIV positive infants and toddlers. A great number of these children are the "boarder babies" — babies who live in the hospital because their parents are often incarcerated or unable to care for them because of problems like drug addiction or histories of abuse. These are the children who need to be loved, to be held and soothed and played with … things the otherwise caring staff does not have time for.
Eileen was a part of the first Share The Care™ group, Susan's "Funny Family", with Sheila Warnock and Cappy Capossela. In 2002, when Cappy was diagnosed with a brain tumor, Eileen was a member of her group, lovingly named "Cappy's Brain Trust".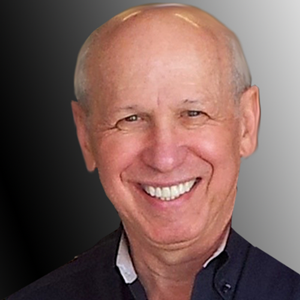 About Rick
Executive Vice President, Accumulators, Inc., Houston, Texas
Rick Kendall has been in the fluid power business all of his adult life. He had previously worked in a family owned business for over 20 years in the Boston area, bringing new markets and products to the company. He has been involved with hundreds of technical applications in the fluid power arena that support the industrial, plastics, pulp and paper, machine tool, mining, military, marine, entertainment, agricultural and oilfield markets. He has published articles in Machine Design and Hydraulics and Pneumatics magazines.
His move from New England to Houston, Texas in 1992 shifted his expertise to the oilfield market, primarily on safety oriented products for drilling activities worldwide. His position as Executive Vice President of Accumulators, Inc. has allowed him to consult and design specialty products for use on all land, offshore and subsea drilling rigs.  His expertise in the hydraulic accumulator market has provided his company with valuable application skills and a reputation in the oilfield market as the premier manufacturer for the design, application and manufacturing of accumulators worldwide. Rick has presented many seminars to drilling contractors on the application of high pressure accumulators for offshore drilling technologies in Texas and Louisiana.
His expertise in the hydraulic accumulator arena has been called upon for ground support activities for NASA, SpaceX and an array of specialty equipment for manufacturing companies in industrial markets which incorporate plastics, machine tools, marine applications, pulp and paper mills, deep sea exploration and many more.
Rick has served on several boards in an advisory capacity for more than 25 years; Abilities, Inc., Albertson, NY, The University Club of Houston; The National Council for Northeastern University in Boston,  and on a more of a community effort, The Roudenbush Community Center in Westford, MA.  Rick is a 1971 Graduate of Northeastern University, Boston, MA.
Rick and his wife Nancy enjoy spending as much time as possible with their grandchildren as well as cooking, exercise and watching sports.  His greatest reward has always been helping people.
About Ginger
Ginger Witt is the Director of Broadcast Business Affairs and Associate Producer at the largest theatrical advertising agency in the country, Serino Coyne.  She oversees all union talent negotiations, along with multiple issues necessary to produce a commercial.  Some of the Broadway shows she works with are THE LION KING, ALADDIN, JERSEY BOYS, WICKED, AIN'T TOO PROUD and many more.
She also produces TV and Radio commercials for the very same shows.
Stemming from her passion for acting Ginger has been involved with her local theatre group, Douglaston Community Theatre, considered the oldest community theatre in Queens, NY.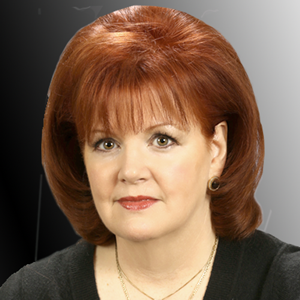 About Phyllis
Phyllis S. Quinlan, PhD, RN, NPD-BC
Phyllis is a registered nurse with over 40-years of experience. She is the founder/president of MFW Consultants To Professionals. As a personal/career coach, Phyllis specializes in the unique needs of professional and family caregivers. She is devoted to working with clients struggling with the emotional impact of Compassion Fatigue, work/life intergration, the challenges of career transition, or those trying to maintain their joy in being a professional caregiver.
She is sought after as a lecturer and known for delivering compelling Keynote speeches across the country. She presents regularly for 3M Healthcare. Phyllis is also the career coach for the Association of Perioperative Nurses.
Phyllis is the author of three books: Rediscover the Joy of Being A Nurse and The Delicate Balance: A Mindful Approach to Self-Care for Professional & Family Caregivers, and Bringing Shadow Behavior Into the Light of Day: Effectively Assessing & Managing Bullying & Incivility in Healthcare. She is also is very active on social media advocating for caregivers.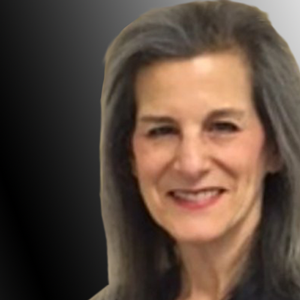 About Karen
Karen Chaikin is a corporate affairs professional with extensive experience developing and managing public programs to address societal concerns.  During her tenure at Philip Morris USA Youth Smoking Prevention, Karen helped develop, launch and manage a retail education program to educate retailers on how not to sell cigarettes to minors.  She also managed a portfolio of grants to youth serving organizations and parenting programs to build resilient kids.
While at EmblemHealth for 12 years, Karen continued her corporate philanthropy work while supporting their Care for the Family Caregiver Initiative, facilitating internal and external communications and producing a series of materials including its flagship booklet "A Place to Start" along with a series of tip cards including one for Share The Care™.
During her tenure at EmblemHealth and Philip Morris USA, Karen built meaningful relationships with trade associations, regulatory agencies and community based organizations to attain mutual objectives and affect change.
As a former family caregiver, Karen understands the relief and comfort a care team can bring to the family caregiver.  She is committed to helping others uncover support amongst their own network of family and friends to help alleviate the stress and allow for the spiritual aspect of caring for a loved one to emerge.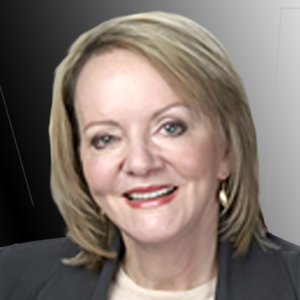 Mary Manning Cohen
Mary has more than twenty-five years of Marketing experience in the U.S. and overseas in the fragrance and cosmetics industry. Mary is President of Manning Associates, her own market and market research consulting firm.
From 1979, until she started Manning Associates in 2,000, she was responsible for strategic marketing and new brand development for Coty worldwide, where she headed conceptualization, product development and the introduction of many market-leading fragrances.  Prior to Coty, Ms. Manning held positions in International Marketing at Revlon, Fabergé and Yardley as well as in Market Research at Beecham U.K.
As President of Manning Associates, Mary has continued to dedicate herself to new products helping clients from both the Domestic and International Beauty and Fashion industries develop their marketing strategies for long term growth.
Mary has served as an officer on many industry boards, including Advertising Women of New York Foundation Board, Cosmetic Executive Women Trade Board, Fashion Institute of Technology's Masters Program in Cosmetic and Fragrance Marketing, as well as the Board of ShareTheCaregiving and the Perfumed Plume Awards for excellence in fragrance writing.  She was instrumental in eight Fifi wins for Coty, been named YWCA woman of the year while at Pfizer as well as receiving the New York City Hometown Hero Award for charitable efforts.  She is an industry event speaker and an adjunct professor at F.I.T. in Marketing/Market Research.
Since retiring and moving to Becket, MA, 4 years ago, Mary has become the president of the Becket Arts Center, secretary to the Becket Cultural Council and a member of the Lenox Garden Club, where she serves on several committees.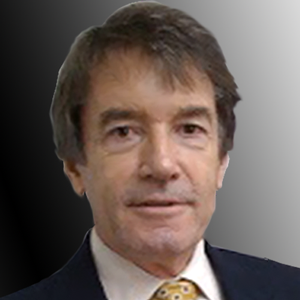 About Nigel
Nigel D. Morgan, Chief Financial Officer, Ventura Associates Int'l LLC
Nigel came to the United States from England as a newly qualified Chartered Accountant to work in Pop Group Management with Jimi Hendrix.  He spent time in Hawaii working in the Tourism industry for Roberts Hawaii Tours.  For the last 30+ years has been living in New York City with his wife Louise Mak, working in Advertising and Sales Promotion, first with Advertising to Women, then Partners & Shevack and now Ventura Associates where he is responsible for all things financial.
Nigel is a member of the National Cabinet of Guideposts Foundation, an organization founded by Ruth and Norman Vincent Peale, and a member of Marble Collegiate Church where Dr. Peale was the Senior Minister and served for 52 years.
He is an active member of the Marble Men's Ministry and has served on the Ministries Council and the Stewardship Committee. Members of the Men's Committee have experienced in their family's serious illness and death and the Share The Care model has been most helpful in dealing with these various situations.
He and his wife enjoy staying active and travelling to visit family in England, Hawaii and California.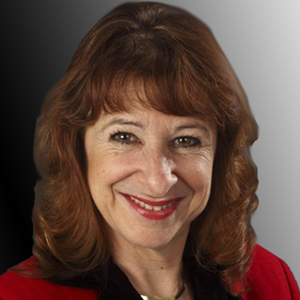 About Fay
Fay is the Community Liaison at the Mental Health Providers of Western Queens, Inc. Prior to rejoining the mental health field in 2013, Fay held positions in non-profit organizations directing and developing programs that served diverse populations including family caregivers, post 9/11 veterans and the home-bound elderly. Early in her career she worked on an inpatient unit as a psychiatric nurse also running groups and serving on hospital-wide committees. In addition to her years working in the non-profit arena, she served as a liaison to the sales force at the MetLife Mature Market Institute, providing content on the issues of aging and retirement.
Fay's Master's degree is from the University of Michigan's School of Education with a focus on Community Development. She obtained her nursing degree from Fairleigh Dickinson University.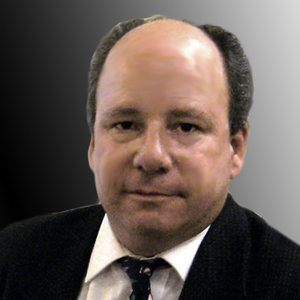 About Marc
Marc is a founder/senior partner of Rubin & Bailin, LLP, has been engaged in the practice of entertainment, media and corporate law in New York and California for forty-two years. In addition to his activities as senior partner of Rubin & Bailin, LLP, Mr. Bailin is also the co-founder/co-manager of W Financial Fund, LP, (www.w-fund.com.) a fund which originates and services a portfolio of special situation short term bridge and Mezzanine mortgage loans to real estate developers.
Marc received a B.A. from Yale University; an M.B.A. from the Columbia University Graduate School of Business and attended New York University and Boston University Schools of Law (J.D.). Mr. Bailin is admitted to practice in New York and California.
Marc has, since 2000, served as a member of the Board of Directors of New York City Industries for The Blind, a non-profit manufacturing facility dedicated to the gainful employment of blind and partially sighted workers. NYCIB has recently merged with and become a part of Alphapointe, of Kansas City (www.alphapointe.org) which continues to operate NYCIB's Queens facility. Marc was proud to represent Cappy Capossela in her career in advertising and was a member of Cappy's Brain Trust.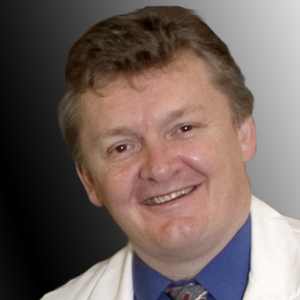 About James
Dr. James Cleary is Associate Professor of Medicine, Medical Oncology Section; Director of the UW WHO Collaborating Center for Policy and Communications in Cancer Care After receiving his medical degree from the University of Adelaide Medical School, South Australia, Dr. Cleary did his Internal Medicine Residency and Oncology fellowship at the Royal Adelaide Hospital and three years of research in opioid pharmacology at the University of Adelaide.
Dr. Cleary is co-chair of the American Pain Society's Cancer Pain Guidelines. He is a Master Facilitator for the Education of Physicians in End-of-Life Care Program (EPEC). He has led training sessions over 6 years, educating more than 1000 physicians throughout the United States. He serves as a North American Editor of Palliative Medicine, the Research Journal of the European Association of Palliative Care. In 2004 he assumed the presidency of the American Academy of Hospice and Palliative Medicine (AAHPM).
It is as a Faculty Scholar of the Soros Foundation's Project on Death in America, that he continues to develop and implement educational initiatives in palliative care for faculty, residents, and medical students within the UW Health System and UW Medical School partners throughout Wisconsin, particularly HospiceCare Inc.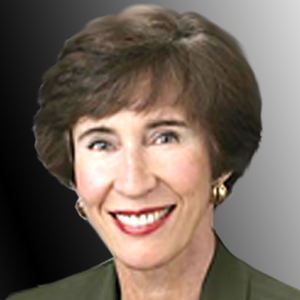 About Margot
Margot earned her bachelor's and master's degrees in journalism with a focus on advertising from the Medill School of Journalism at Northwestern University.
She enjoyed a long and successful career in advertising, rising to Senior Vice President, Management Supervisor at Dancer-Fitzgerald-Sample, Inc. in New York. Extensive experience with some of the most sophisticated marketers in the United States provided a broad background for her serving for 20 years as a small business consultant at SCORE in San Francisco.
Margot served the Sierra Club in numerous capacities, including as a member of the Executive Committee in the San Francisco region.  Committed to supporting families and friends of those facing serious and terminal illness, Margot applies this broad scope of experience in business and service to Share The Care™ .
A close friend of Cappy Capossela's, Margot was a sounding board for her as she wrote Share The Care™ and was a member of "Cappy's Brain Trust".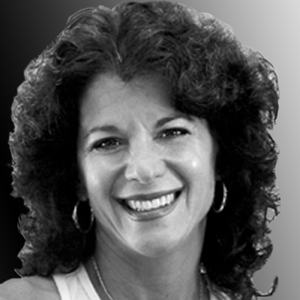 About Fran
Fran is a high-energy, nationally known marketing executive, agency founder, creative dynamo and effective team leader with extensive senior level contacts at Fortune 500 corporations and major advertising, marketing, media and Public Relations agencies.  She has over 30 years experience in the development of award-winning integrated marketing programs and campaigns.
Fran currently leads an entrepreneurial marketing and strategic business development consulting practice and brain trust she founded in 2004 called Insights & Ideas Unlimited — a virtual collective featuring a number of the best and brightest strategic and creative thinkers across the spectrum of marketing communications disciplines and tactical applications.  Since the inception of Insights & Ideas, Fran has successfully completed a number of exciting projects including:  the Business Plans to launch an innovative new HBA category-killer, a unique experiential retailing concept, an expansion model for a service-oriented marketing communications company, a media-driven fitness enterprise and a unique healthcare business; annual planning for leading eye care and vitamin brands; shopper marketing programs for a major CPG manufacturer; partnership marketing for fitness-related digital media products; sponsorship strategy for a digital media company, a performing arts festival, touring companies and branded entertainment properties; and integrated branded entertainment programs whose key components include the creation/development of nationally broadcast cable television shows.
Prior to insights & ideas unlimited, Fran served as: Senior Vice President and Managing Director for Promotions & Events at the direct marketing division of Young & Rubicam; Managing Director of the New York office of Flair Communications, a Top Five US promotion agency; President and Executive Creative Director of Heller & Cohen, the promotion marketing agency she founded that was consistently in the Promo 100 and was the first agency of its kind in the US to have its own Internet website.
Fran is a cum laude graduate of Cornell University's School of Arts and Sciences and holds a Fitness Instructor Certification from Marymount College.  She was a close friend of Cappy Caposella and was an active member of "Cappy's Brain Trust".
About Eileen
Dr. Hoffman is an internist with a specialty in women's health—integrating medical, psychiatric and non-surgical gyn care – seeing and working with the whole person.  She is particularly involved in the psychosocial context of each patient – whether it is a well woman or someone with caregiver stress or an elder w/o support.  She helped Share The Care get started and has watched its amazing growth with great pleasure. Dr. Hoffman has a private practice- working with every aspect of patient care, whether it is preventive health, illness, family stress, or for being the patient's advocate in the health care system. Her current focus is on creating health while the body is still able to correct abnormalities before they become fixed into chronic conditions.
She has published widely in women's health and has been a medical educator. Most recently she was on an advisory board to the National Board of Medical Examiners evaluating the doctors' licensing exam for its adequacy in sex and gender medicine.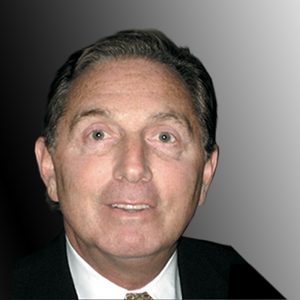 About Dennis
Dennis began his public relations career upon graduation from Brooklyn College with a Bachelor of Arts degree in English literature and minor in journalism.
His first job was account executive for a New York-based database marketing company that revolutionized the way PR departments and firms interacted with a whole range of different media around the world. In 1980 and after twelve years and a promotion to senior vice president, Dennis left the firm in 1980 to establish an executive search firm that specialized in public relations called Spring Associates.
Mr. Spring has served on the Management Boards of the New York chapters of the IABC, The Publicity Club of NY and the International Committee of the PRSA. He has spoken before many professional communications groups and authored a chapter in the book entitled Choosing & Working With Your Public Relations Firm.
On the journalistic side, Mr. Spring has been a contributing editor to such publications as PR News and the Public Relations Journal. He was a regular columnist for 3 years for the newsletter PR Business and was a regular columnist writing about PR Careers in Jack O'Dwyer's monthly publication, Public Relations Services for 7 years.
Mr. Spring is a decorated combat veteran who served with the First Air Cavalry in the Vietnam war and rose to the rank of sergeant. He resides in New York City with his wife Penny and son Evan.
The Fund for the City of New York was established by the Ford Foundation in 1968 with the mandate to improve the quality of life for all New Yorkers. For over three decades, in partnership with government agencies, nonprofit institutions and foundations, the Fund has developed and helped to implement innovations in policy, programs, practices and technology in order to advance the functioning of government and nonprofit organizations in New York City and beyond.
We thank FCNY for their support.
Ventura Associates International LLC is a full service sales promotion agency with a particular expertise in prize promotions.They manage the creation and administration of online and traditional sweepstakes, games and contests. In addition, they provide creative, fulfillment, website design and hosting, database management, tie-ins, co-ops, interactive, research, multicultural, social media and direct marketing services.Click here to learn more about Ventura.
We thank Ventura Associates for their support to build our new STC Home Website.
At EmblemHealth, we know that nothing is more important than access to quality doctors and health care facilities. Doctors who have specialized expertise. Doctors affiliated with great hospitals. Doctors who speak your language. That is why we work hard to attract and keep the best doctors and hospitals in each network. You can select a network that includes our physician group practices. They offer on-site labs and radiology, primary care physicians and specialists who work together, and a full range of commonly used health services, providing coordinated care at one convenient location.
We also know that quality health coverage means helping to keep you healthy, not just providing coverage when you are sick. That is why all of our EmblemHealth plans cover preventive care and offer a broad range of resources for living a healthy life or coping with a chronic medical condition.
With online tools and resources to help you better understand and manage your health, to incentives for healthier living, we work hard to keep you healthy.
We thank EmblemHeatlh for their support.
First Presbyterian Church of Forest Hills, NY, www.presbyfh.org/ .
A diverse family of Christian faith and fellowship, loving and serving our neighbors.
We thank the First Presbyterian Church of Forest Hills for their support.