YOUR EMPLOYEES SHOULDN'T HAVE TO CHOOSE BETWEEN FAMILY AND WORK!
2020 challenged all of us in extraordinary ways. But now that people are heading back to work or being called back to the office, the issues of family caregiving become more pronounced. "Who's going to watch mom?" "What if my kid needs help?" "We need to schedule regular treatments." "How can I be in two places at once?"
Caregiving is the toughest job in the world. And for the working caregiver it can be a living nightmare —like being suffocated by an overwhelming, terrifyingly complex job with no relief in sight. Far too many employees hide the fact they're shouldering such a responsibility. They fear losing their job. Or they don't know how to ask for help. Or they just think they have to do it alone. Others may know of their struggles and offer help, however, rarely does anyone know how to turn those offers into positive action.
WE'RE PART OF THE SOLUTION
Share The Care is the team approach to caregiving, showing ordinary people an extraordinary way to bring their friends, family, neighbors or faith community together to share the burden. Even more important, we're part of The New York City Partnership for Family Caregiving Corps to help businesses and their employees reduce the impact on productivity due to family caregiving issues.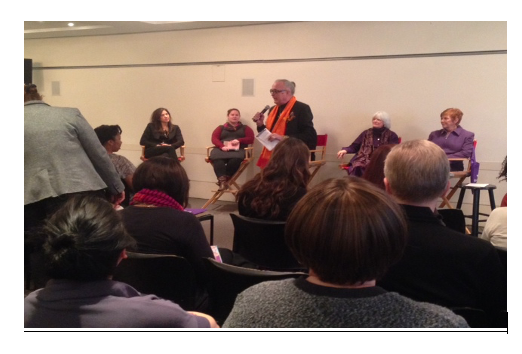 The Corps has made presentations and provided resources for caregivers at conferences at Fordham University, The New York Academy of Medicine, and through "Lunch and Learn" sessions for corporations like Time Inc., and Better Living Now.  Reach out to us or EmblemHealth if you'd like the Corps to speak at your company!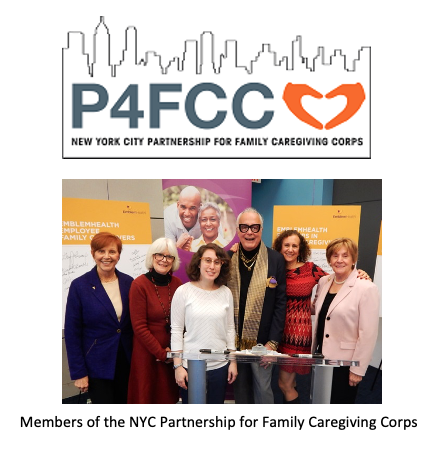 As Co-Chair of The New York City Partnership for Family Caregiving Corps, we support the vision first suggested by Greg Johnson (center): "Family Caregiving has many faces and at some point in our lives each of us becomes a family caregiver and most of us will also be cared for by others.
Family Caregivers are the backbone of the world's healthcare systems…both families of origin and families of choice. We at EmblemHealth applaud and salute each.
The intersection, the convergence of work life and family caregiving is an important point of focus that for too long has not been given its needed attention." 
LEARNING ABOUT STC™ OFFERS A NEW OPTION: FOR CAREGIVER EMPLOYEES TO FIND SUPPORT.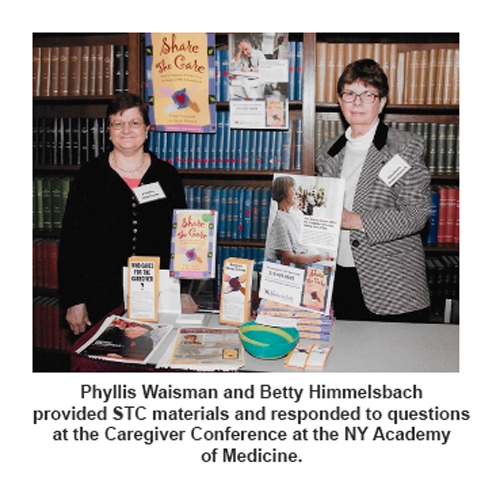 The immediate result for the caregiver employee is a visible reduction of stress, and improved overall physical and emotional well-being. As one caregiver put it: "I felt a weight lift off my shoulders."
No matter if one is caring for a chronically ill child, an aging parent, a spouse with a debilitating long-term illness or a short-term injury — the experience of sharing the care builds a sense of community both in and out of the office.
Together with everyone in the NYC Partnership for Family Caregiver Corps, STC's goal is to work with you to reverse the negative equation of caregiving in the workplace, restore productivity and help your caregiver employees and their loved ones experience a better "quality of life."
TALKS WITH GREG SERIES

Talks with Greg; Conversations In Caregiving
Reverend Greg Johnson speaks with Sheila Warnock
WHAT WORKING CAREGIVERS SAY
ABOUT SHARE THE CARE™